If you're looking to find a relaxing parking spot in the Greater Texas area, your ideal destination ought to be North Texas RV Park.
Photo for approval on RV's over 15 years Old
Age Restrictions: Nothing over 15 years of age unless approved by management.
---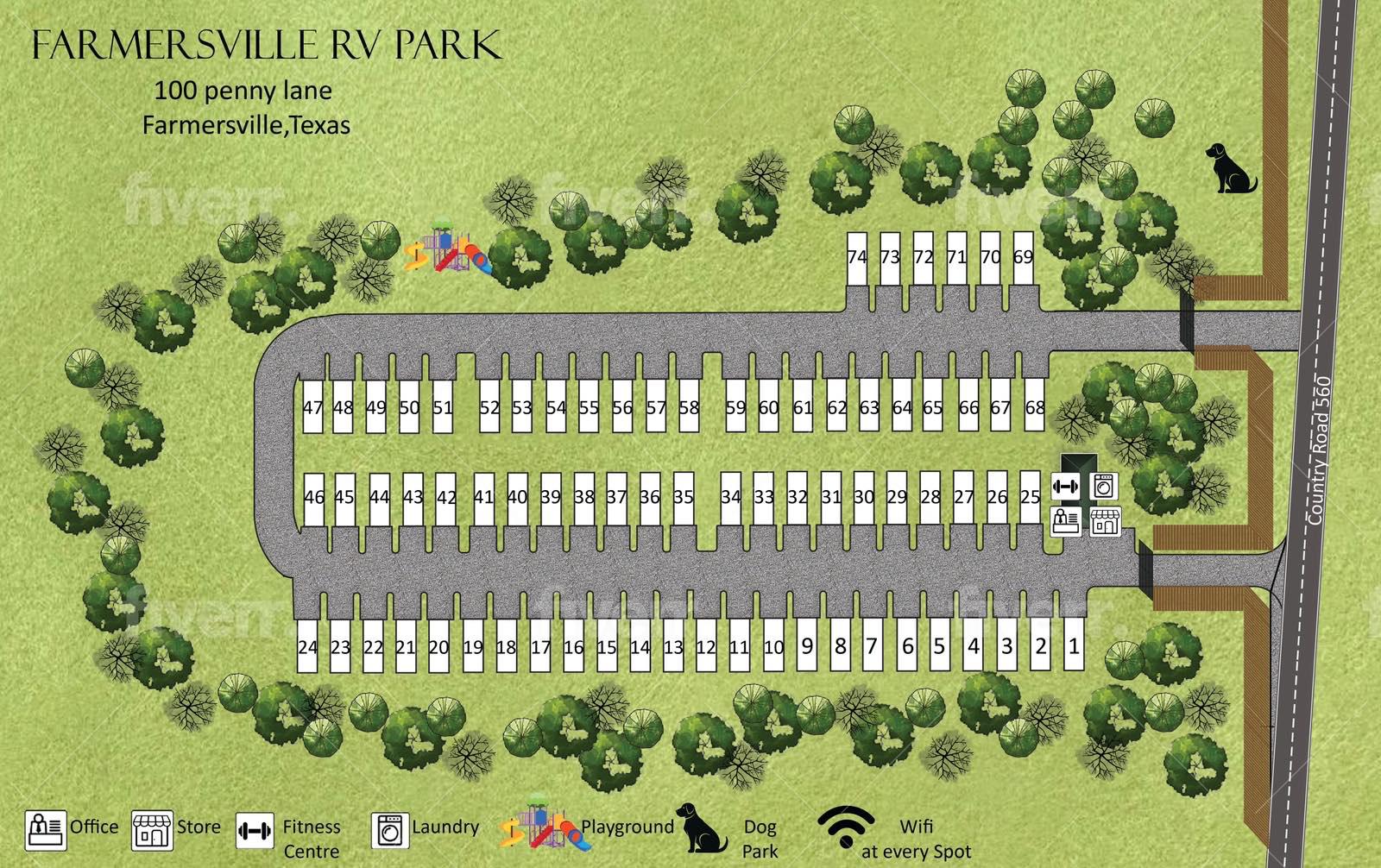 Regardless of whether you only plan on hanging out and recharging for a bit or plan on staying for quite a long time, we offer all you could ask for in a long-term RV stop. While here at the North Texas RV Park, we value our first-class services when it comes to renting out top-notch RV campers. Our clean facilities and surrounding grounds encourage Farmersville residents seeking a quiet place to unwind and get away from it all. We cater to those folks needing a cottage away from home. We also have a range of features that you and your loved ones are sure to enjoy, including a fiber optic internet connection to each RV lot with a personal modem, a fitness center, a dog park and more. We have a range of RV campsites available at various rates (short-term or long-term), and many more. When you stop by the North Texas RV Park, you'll feel right at home.
wifi
Fiber optic
Internet
shopping_basket
Picnic table
on each lot
fitness_center
Fitness
Center
store
On-site office with a store for RV essentials
pets
Dog park with a shaded cabana
fit_page
Large sites
up to 70 feet
camera_video
Security Cameras
location_on
Park located 800 feet from HWY 380